TAKE YOUR BANK WITH YOU, WHEREVER YOU GO.
Take advantage of Lake Region Bank's digital banking products and services. From mobile banking apps and payment services to eStatements and Bill Pay, bank wherever you are, whenever you'd like.
With our mobile banking app, view your accounts, transfer funds, set up bill payments, and much more!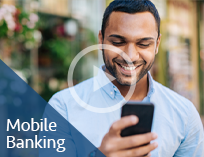 Download the Lake Region Bank Mobile Banking app from your device's app store:
Search for Lake Region Bank Mobile Banking
Download and install on device.
Launch app and enter username, answer security question (if prompted), and password.
• If successful, you will be prompted to accept Terms and Conditions.
After accepting the Terms and Conditions, you will be brought to your accounts.
Process Complete.
Mobile deposit is a free and convenient method to make deposits. You can make a deposit with your mobile device anywhere, anytime. Deposits made before 5 pm on a weekday will be available that same business day.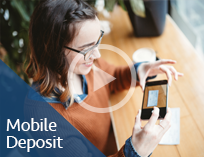 Endorse your check, including a signature and the statement for mobile deposit at Lake Region Bank.
Take a picture of the front and back.
Approve image and submit.
All checks deposited through mobile deposits must include a signature as well as the statement "For mobile deposit at Lake Region Bank." If this endorsement is not included on the back of your check, your deposit will not be accepted.
Mobile deposits have a $5,000.00 per day limit. You may deposit a single check of $5,000.00 or several smaller deposits as long as the total is $5,000.00 or less. Please deposit checks for amounts greater than $5,000.00 by mail or in person at one of our branches.
Now, you can enjoy a simple, convenient and easy way to manage your money — anytime of the day or night. It delivers a highly intuitive user interface, responsive screens and great tools that simplify your financial life.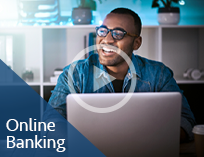 Check all your account balances, pay bills and make transfers right from the Home Page
View real-time account balances, check images and history
24-hour access to checking, loans and CDs
Export history to financial software or spreadsheets
Transfer funds between accounts
Pay bills online
Safe and secure
Whether you need to make a one-time payment or set up regularly scheduled payments, use Bill Pay to pay your bills electronically and save time and money. A per item fee applies.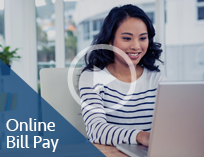 No stamps, envelopes, or trips to the post office
Safe, secure transactions
Accessible 24 hours a day, 7 days a week
Schedule payments
Set up recurring payments
View payment history