MANAGE AND OPTIMIZE YOUR CASH FLOW.
Manage your accounts receivable and payable to optimize your cash flow with our cash management, card, and merchant services. Take advantage of Premier E-Corp, Lake Region Bank's digital banking suite for businesses. Save time, improve cash flow and streamline cash management procedures, all in a fully secure digital environment. View accounts online 24/7, create secure access for multiple users, view past statements and cleared checks, and initiate internal and ACH transfers.
Get access to your accounts when you need it.
Monitor account balances at-a-glance.
View transaction histories for all accounts.
Transfer money between the accounts.
View check images.
Make a loan payment on a Lake Region Bank loan.
Make an advance from or make a payment on your line of credit.
Approve transactions from authorized account users.
Set up convenient account notifications.
Download the Lake Region Bank Business Mobile app from your device's app store:
Search for Lake Region Bank Business Mobile
Download and install on device.
Launch app and enter username, answer security question (if prompted), and password. • If successful, you will be prompted to accept Terms and Conditions.
After accepting the Terms and Conditions, you will be brought to your accounts.
Process Complete.
Mobile deposit is a free and convenient method to make deposits. You can make a deposit with your mobile device anywhere, anytime. Deposits made and approved before 5 pm on a weekday will be available that same business day.
Endorse your check.
Take a picture of the front and back.
Approve image and submit.
All checks deposited through mobile deposits must include the endorsement of the business name and the statement "for Mobile Deposit only at Lake Region Bank". If this endorsement is not included on the back of your check, your deposit will not be accepted.
For security purposes, Lake Region Bank works with you to set up deposit limits on your accounts.
Take advantage of wire transfers to send and receive funds quickly and securely.
Same day domestic wire transfers.

International transfers available.

Saves times and increases efficiency.

Submissions must be done in person or over the phone with a preauthorized agreement.

Safe and secure.

Fees apply.
Now, you can enjoy a simple, convenient and easy way to manage your money — anytime of the day or night. It delivers a highly intuitive user interface, responsive screens and great tools that simplify your financial life.
Check all your account balances, statements, and make transfers right from the Home Page.
View real-time account balances, check images and history.
24-hour access to checking, savings, loans, and CDs.
Export history to financial software or spreadsheets.
Transfer funds between accounts.
Make loan payments or advance from your LOC.
ACH transfers for payroll or auto payments.
Set up multiple users/employees with unique usernames/passwords.
Safe and secure.
Use Lake Region Bank's ACH Manager to transmit payroll directly to your employee's account, or initiate auto-debits to customer accounts for auto payments. ACH transfers are secure and convenient.
Automate transactions with signed approval.
Build, save, and retrieve ACH templates to reduce data entry.
Import payroll files from your accounting software.
Transfers made timely and efficiently.
Once you're ready to set up merchant remote deposit capture, onsite installation is quick. Training and ongoing support is available. Conveniently deposit batches of checks via an approved scanner from the convenience of your office, anytime.
Access remote deposit via your Premier E-Corp Business Online Banking account.
Scan endorsed checks.
Submit the deposit.
View pending and past deposits and generate deposit reports.

Minimum training is required.

Maintenance is easy and accessible with help from our technical support.
Lake Region Bank MasterCard Business Debit Cards can be used for your business expenses – purchases for travel expenses, restaurants, supplies. The payment will debit directly from your business checking account.
You can have a card issued for your employee(s) and control the daily spending dollar limit for each card. The transactions will post to the business checking account with a description of where the expenditure was made.
Walk out of the bank with your Instant Issue debit card ready for use today!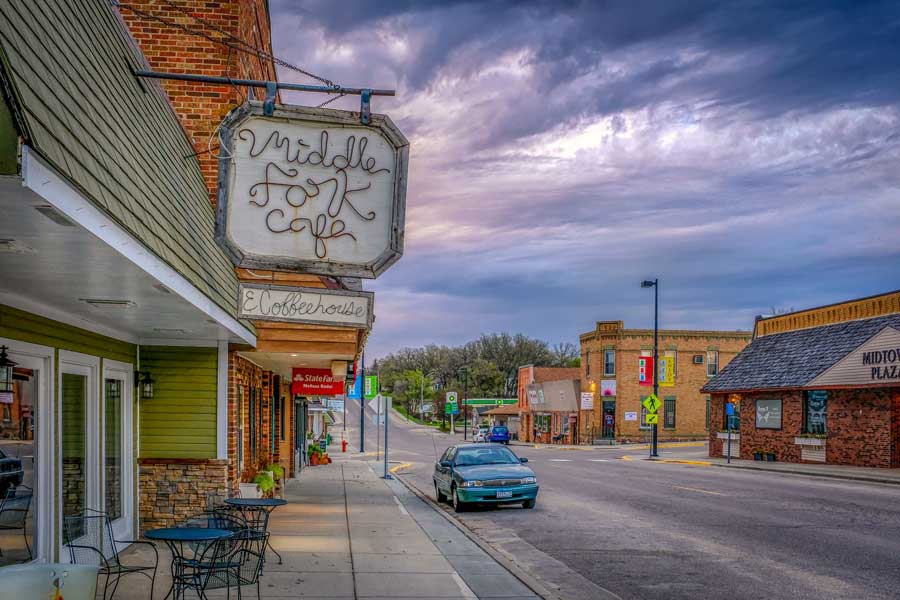 Choose the type of credit card that is right for your business. Employee cards can be issued with individual spending limits. Statements provided for assistance in tracking expenses.
Visa® Business Real Rewards Card
An all-purpose reward card for business.
Smart Business Rewards
Visa Signature® Card
An all-purpose business credit card with extra perks.
Get cash back for purchases you make with your business card.
Enjoy a longer introductory interest rate.