Since Paul Vollan purchased Lake Region Bank in 1970, three generations of Vollans have served your community. Get to know the generations of Vollans who you may meet the next time you visit!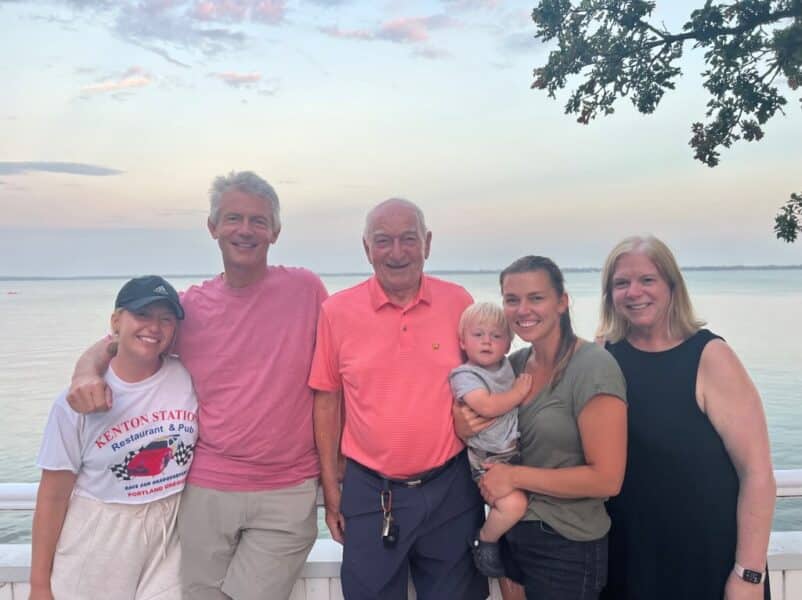 Executive Chairman Paul Vollan
Lake Region Bank executive chairman Paul Vollan bought the bank with his business partner Harvey Hanson more than 50 years ago. Paul Vollan served as the bank president for more than three decades, from 1970 to 2003. During that time, Paul Vollan and Mr. Hanson opened the Sunburg and Willmar branches and grew the banks staff from just six employees to dozens of bankers, tellers, and other staff.
In 2003, Paul Vollan retired. His son Clark Vollan was elevated into the president's role. However, Paul continues to be a major presence at the bank as our executive chairman. Many of our customers have had the chance to meet Paul during one of their visits to the bank, as he still enjoys coming to work – even at 91 years young!
President Clark Vollan
When Clark Vollan became president in 2003, he had spent more than 20 years serving in various roles at Lake Region Bank. He started at the bank in high school filing checks, processing bank statements, and taking on limited general ledger balancing and teller responsibilities. During college, Clark Vollan completed an internship that shadowed all the functions of bank.
Once he completed his undergraduate education, Clark Vollan started his full-time career at Lake Region Bank in real estate loan processing and eventually residential real estate loan origination. He broadened his reach to retail and commercial lending and earned his insurance license to sell insurance and investments. After completing his masters degree from the University of Wisconsin–Madison, Clark Vollan eventually started taking on managerial roles until he became president in 2003.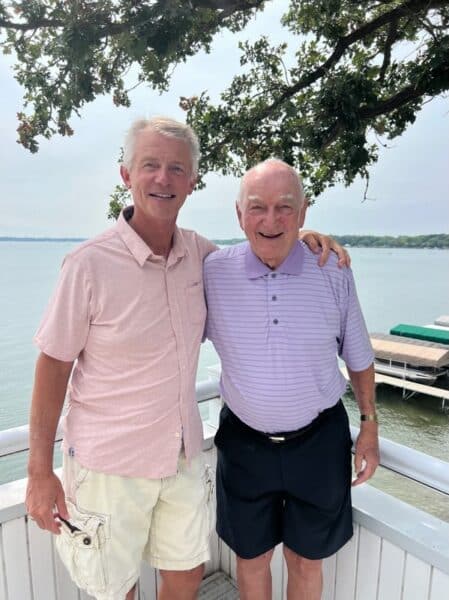 Loan Processor Paula Vollan
Clark Vollan's sister Paula Vollan has also spent her career at the bank. She started in high school filing checks, processing bank statements, and performing other teller responsibilities. She continued these duties through college, then began her full-time career at Lake Region Bank as a teller. Since 1991, she has works in all areas of the bank except as a loan officer, insurance agent, or investment advisor. She has processed residential, commercial, and real estate loans. She currently works on processing commercial loans.
Digital Banking Manager Haley Schrupp
Clark Vollan's daughters Haley Schrupp and Tayva Heo are the third generation of Vollans to serve at Lake Region Bank. Haley Schrupp started working at the bank after high school, spending her time on the teller line over the summer and during college breaks. After college, she worked on the teller line and in loan processing before moving into operations and accounting, where she worked until 2023. Today, Haley Schrupp manages Lake Region Bank's digital banking products and continues to support the bank's operations, IT, and marketing efforts. Her young son may become the fourth generation of Vollan to work at the bank!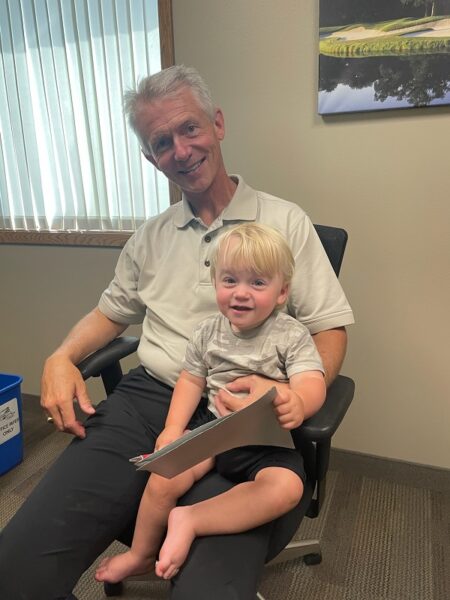 Digital Marketing Specialist Tayva Heo
Tayva Heo started at the bank in June 2020, in operations, where she supported various departments at the bank and provided financial reporting assistance. Together with her sister Haley Schrupp, Tayva Heo spearheaded the bank's rebranding initiative to update the bank's website and digital marketing efforts. In April 2022, she stepped down to part-time to focus on digital marketing.
Looking for a local bank that is owned and operated by your neighbors? We're looking forward to serving you! Get in touch today.