Lake Region Bank has been hard at work for you in 2022. Since we're closing in on the end of the year, we wanted to take a look back at the progress we made with our home loans in 2022. We still have a few weeks left in December to help you understand your home loan options; otherwise, we look forward to serving you in 2023!
Home Loans by the Numbers
We are proud of all the hard work our home loan team has put in this year. The following numbers are all as of September 30, 2022, which means we've added to our totals over the last quarter of the year.
Between January 1 and September 30 this year, our home loan team wrote a total of 113 loans for buyers. The total value of all of these loans came to $12,795,058. The average loan amount was $113,230.60. The average interest rate on our home loans during this time was 4.81 percent, reflecting that these loans closed before the Fed started raising rates in the latter half of 2022. So, where are all of the homes these loans helped purchase? Most of them are in or around our community. The most popular communities included Willmar, New London, Kerkhoven, Kandiyohi, Spicer, Olivia, Raymond, Brooten, Dawson, and Hawick.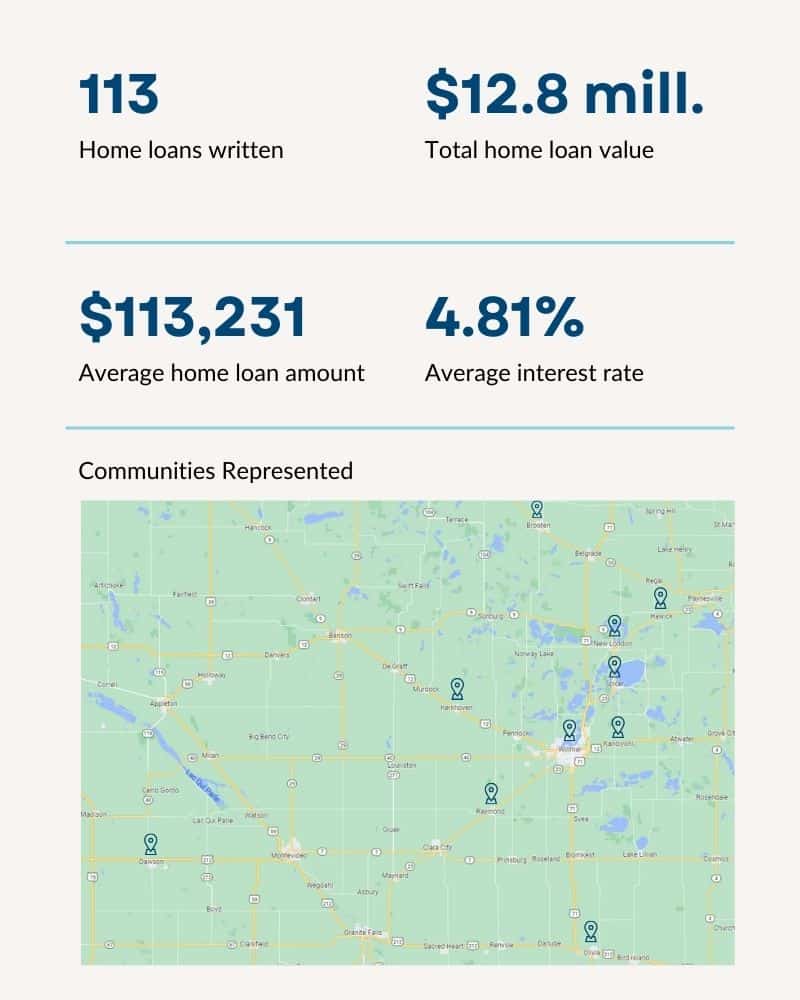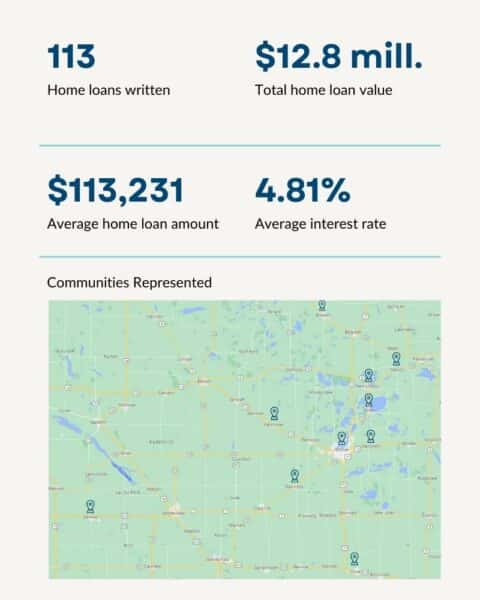 We look forward to serving you and your family in 2023. If you are planning to purchase a new home, second home, hunting land, or other piece of real estate next year, we would love the opportunity to help you with your financing. Get in touch with the Lake Region Bank team today to get the process started.